Our History
Founded in 2010, SleepApnea.org was created as a comprehensive resource to educate the public about sleep apnea and its treatment options. Sleep Doctor acquired SleepApnea.org in April 2022. We are committed to continuing the site's original mission of advocating for people with sleep apnea and equipping them with the information they need.
Our Organization
At SleepApnea.org, we adhere to strict editorial guidelines in order to bring our readers accurate, unbiased information. Our overarching goal is to publish content that will help our readers learn about sleep apnea and choose safe, high-quality CPAP products.
All content on SleepApnea.org undergoes rigorous evaluation from our medical review panel, which consists of licensed physicians and sleep specialists. We also rely on feedback from onsite advisors with years of experience in the fields of sleep science, medicine, and health. Our editorial team continually reviews content on SleepApnea.org to ensure our information is up to date and reflective of current medical trends. Please contact us with questions or comments about our publications.
Our Medical Advisory Board
---
Dr. David Rosen
Dr. David Rosen's passion to help improve America's sleep led him to launch renumasleep.com, a digital health platform focused on providing streamlined and accessible care for obstructive sleep apnea, in August 2022.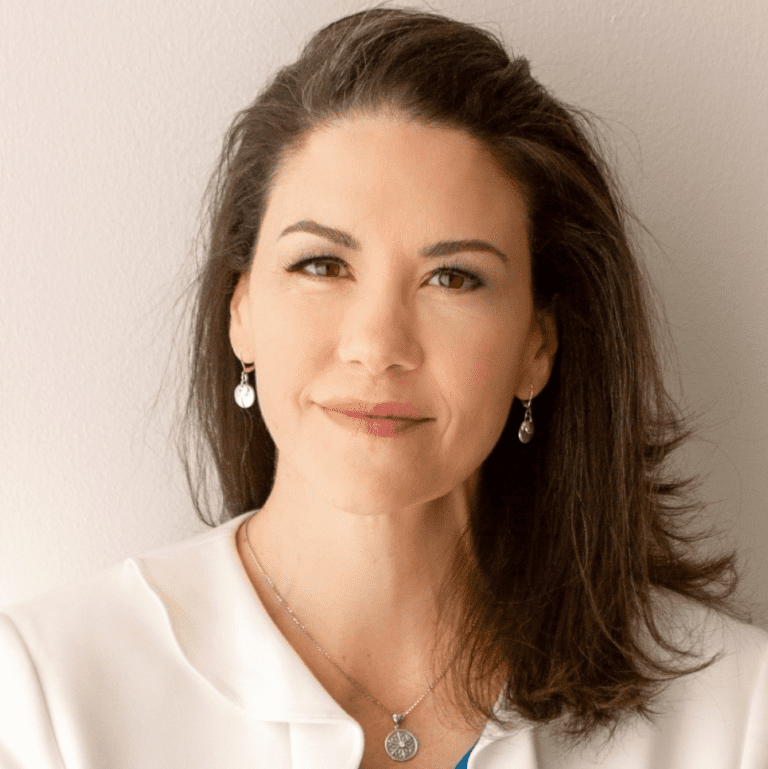 Dr. Audrey Wells
Audrey Wells, MD attended University of Michigan Medical School and went on to train at Washington University School of Medicine in pediatrics and pediatric pulmonary medicine. It was during this time that she developed a specific interest in adult and pediatric sleep medicine. She returned to her home state of New Mexico to complete a sleep medicine fellowship. As Chief Medical Officer, she led the development of OmniSleep Medicine Centers to become a comprehensive sleep clinic for both adults and children from 2010 to 2018. She then relocated to St. Paul Minnesota and worked for University of Minnesota Physicians. She completed an Obesity Medicine Fellowship at Columbia University and now holds three board certifications in pediatrics, sleep medicine, and obesity medicine. In 2021 she founded Super Sleep MD, an online platform for education, support, and group coaching experiences specifically for people struggling with obstructive sleep apnea treatments. She helps people with sleep apnea get fully treated without sacrificing comfort. Through Super Sleep MD, she offers a comprehensive library of self-directed courses, a group coaching program, and a private Facebook community. Dr. Wells also has an individual consultation program for physicians who want to optimize their sleep to improve performance, vitality, and well-being.
Dr. Gerard Meskill
Gerard J. Meskill, MD is board certified in both neurology and sleep medicine, and he is the founder and CEO of Tricoastal Narcolepsy and Sleep Disorders Center. The "Tricoastal" moniker references his background: he completed neurology residency on the East Coast at Long Island Jewish Medical Center – where he served as chief resident, sleep fellowship on the West Coast at Stanford University, and he now practices sleep medicine and neurology on the Gulf Coast in the greater Houston, Texas area. In the sleep world, he is known for expertise in the treatment of narcolepsy, obstructive sleep apnea (OSA), and insomnia. He is published in peer-reviewed journals and texts, as well as online media. He has served as principal investigator in clinical research trials focused on narcolepsy and OSA. He regularly serves on narcolepsy treatment advisory boards and founded A.W.A.K.E. Greater Houston, a support group for individuals afflicted with narcolepsy and other sleep disorders that works in partnership with the Narcolepsy Network and the American Sleep Apnea Association. He has been recognized by Texas Monthly magazine as one of Texas's Super Doctors Rising Stars (2018-22). Dr. Meskill's professional passion is to improve the lives of patients suffering from disorders of central hypersomnia, such as narcolepsy and idiopathic hypersomnia. From 2019-20, he was the principal investigator of the Houston arm of the Pitolisant Expanded Access Clinical Evaluation (PEACE) program.
Dr. Howard Hoffman
Dr. Howard J Hoffman was born and grew up in New York. After attending the Ohio State University -B.S. 1970, he attended The University of Maryland School of Dentistry, earning his DDS degree in 1974. Dr. Hoffman served 2 years in the U.S. Public Health Service in Guam from 1974-1976. Upon returning to the continental U.S., he opened a private dental practice and began his studies in Implant Dentistry in the mid-90s, including two 18-month programs, first with the American Academy of Implant Dentistry, followed by a second at Harvard University. Dr. Hoffman studied Sedation Dentistry at Montefiore Hospital in the Bronx, N.Y. He is a member of the American Academy of Sleep Medicine, the American Academy of Dental Sleep Medicine, the American Academy of Craniomandibular Dysfunction, and the American Academy of Physiologic Medicine and dentistry. Dr. Hoffman has developed the Sleep is Life (™) multidisciplinary Collaborative Program for treating Sleep Apnea and TMD, incorporating the Elite Sleep Quality of Life Sleep Triangle(™) philosophy.
Dr. Pranshu Adavadkar
As a board-certified sleep medicine physician with over 20 years of clinical experience, Dr. Adavadkar is an expert in diagnosing and treating sleep disorders in both children and adults, as well as addressing sleep issues experienced by veterans. While practicing primary care after completing his pediatric residency at John H. Stroger Jr. Hospital of Cook County in Chicago, he developed a strong passion for sleep medicine. He observed the prevalence and intricacy of sleep problems and the significant effect they had on his patients' and their families' well-being, leading him to recognize this as a field where he could make a meaningful impact on people's lives.
Dr. Abhinav Singh
Dr. Singh is the Medical Director of the Indiana Sleep Center. His research and clinical practice focuses on the entire myriad of sleep disorders.
Dr. Dustin Cotliar
Dustin Cotliar holds a medical degree from the State University of NY (SUNY) Downstate College of Medicine, and a master's in public health from Columbia University, where he focused on healthcare policy and management. He is board-certified in Emergency Medicine, with over eight years of practice that includes emergency medicine, urgent care, and telemedicine. His interest in the field of sleep health began during his residency at the Icahn School of Medicine at Mount Sinai- Beth Israel, where working irregular hours and nightshifts led him to explore methods to enhance sleep quality and well-being.

Drawing from personal experiences with sleep disruptions and a genuine interest in promoting health, he seeks to emphasize the importance of good sleep through education and sharing practical advice grounded in personal and professional experience. Dr. Cotliar aims to use his clinical background to help others realize the pivotal role of sleep in maintaining optimal health.
Dr. Alberto Ramos
Dr. Ramos is a Professor of Clinical Neurology and the Research Director of the sleep disorders program at the University of Miami, Miller School of Medicine. He mentors and trains physician scientists. As a McKnight Institute for Brain Research collaborator, he focuses on the intersection between sleep disorders, cerebrovascular disease, and neurocognitive aging in population-based studies. As an investigator, he has also been involved with the Northern Manhattan Study and the Hispanic Community Health Study/Study of Latinos (HCHS/SOL) since 2010. Further, he was the Miami site-PI for the ancillary sleep study, Sueño (R01HL098297)-Sleep as a Risk Factor for Disease in HCHS/SOL. Sueño aimed to determine the prevalence of abnormal sleep patterns in 2,200 Latinos using actigraphy. This work led to Sleep in Neurocognitive Aging and Alzheimer's Research (www.sanarbrain.com), which is a five-year, $13 million Research Project Grant (R01AG067568) from the National Institutes of Aging to study the impact of obstructive sleep apnea and nocturnal blood pressure on the risk of Alzheimer's disease and other dementias in Hispanic/Latino adults.

He was the Chair of the Young Investigator Research Forum for the American Academy of Sleep Medicine Foundation (AASMF). He is also the Founding Chair of the yearlong Sleep Research Fellowship Committee (SOAR program) of the AASMF. He is part of the editorial board for the American College of Chest Physicians (CHEST) and the Brain and Life Magazine for the American Academy of Neurology. In 2021, he was invited to participate in the Sleep Disorders Research Advisory Board for the National Center on Sleep Disorders Research.

Dr. Ramos is a Fellow of the American Academy of Sleep Medicine, of the American Academy of Neurology, and of the C-Change Institute on Leadership and Mentorship from Brandeis University. He is board certified in Neurology and Sleep Medicine. Dr. Ramos evaluates and treats patients with sleep disorders and performs intraoperative neurophysiologic monitoring.
Dr. Sherrie Neustein
Dr. Sherrie Neustein is a board certified Pediatrician and a Fellow of the American Academy of Pediatrics who has enjoyed over 15 years in practice. She graduated magna cum laude from Brandeis University and with honors from the Tufts University School of Medicine. Dr. Neustein completed her residency training at the Northwell Health Cohen Children's Medical Center and an international fellowship in medical ethics. She is the recipient of both the Patients' Choice Award and the Compassionate Doctor Award, honors bestowed upon less than one percent of Pediatricians. She has completed research at Columbia University and has been published in the Contemporary Pediatrics Journal. Besides her practice of General Pediatrics, she has had the honor to serve as an Assistant Professor of Pediatrics at The SUNY Downstate College of Medicine, educating both medical students and resident physicians. She has lectured at national conferences and is a founding vice president of the board of an international organization for the advancement of women in medicine. She has also served as a medical consultant for the development of pediatric health devices and products.

As a General Pediatrician, Dr. Neustein witnessed firsthand the significant role that sleep plays in the child's development, physical, mental, academic and social well being. She believes that working with her patients to help them achieve good sleep quality and quantity is setting them up for a lifetime of wellness. She is a member of the American Academy of Sleep Medicine and has completed advanced coursework at The Center for Sleep and Circadian Neurobiology at The University of Pennsylvania Perelman School of Medicine.

Outside of work she enjoys spending time with her children, healthy cooking and exploring the outdoors.
Martinique Edwards
Martinique writes content focused on sleep health, science, and trends. She graduated from the University of Georgia with a bachelor's degree in Ecology and master's degree in Environmental Health and has research experience in environmental microbiology and aquatic science. Martinique loves to view the world through an ecological lens, where everything is interconnected. In her free time, she enjoys outdoor activities such as running and parkour.
Ashley Wood
Ashley is a registered nurse with over 15 years of experience and holds a bachelor's degree in nursing. It is no surprise she likes writing about health information that encourages and enables others to live their healthiest life possible. Ashley enjoys spending time with her family, reading, hiking, and photography during her free time.
Tochukwu Ikpeze
Tochukwu grew up in New York and has a passion for creative and scientific writing. Tochukwu holds an undergraduate degree in Biology and Psychology, a Master's degree in Biomedical Science, and a Medical Degree as well. In his free time, Tochukwu enjoys reading, learning, exploring various topics pertaining to the human condition and conveying that information to the public through writing.
Amber Garnett
Amber is a freelance writer who resides in Seattle. Amber has worked as a clinical social worker in the medical field for over a decade. She loves long nature walks, traveling and reading poetry.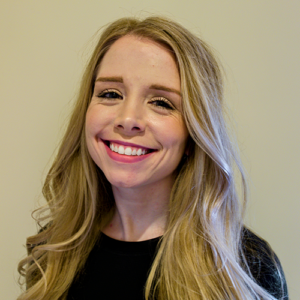 Audra Sarver
Audra is a licensed, certified physician assistant and freelance health writer. She has specialized in psychiatry since completing her clinical training in 2018. Her passion for writing was born from the desire to make complex medical information more accessible and understandable to patients and their loved ones. Audra likes to write about all things related to behavioral health and physical wellness. Outside of her work, she enjoys landscape painting, learning new languages, traveling, and spending time with her partner.
Jennifer Clare Ball
Jennifer is a science writer and editor with a passion for communicating complex scientific concepts to diverse audiences. She honed her expertise in science writing during her time in Johns Hopkins University' science-writing master's degree program. In her writing career, Jennifer has published in outlets such as Wired, Popular Science, Sierra, Earth Island Journal, Women's Media Center, Loyola Magazine, and Johns Hopkins Magazine.
Eric Suni
Eric Suni has over a decade of experience as a science writer and was previously an information specialist for the National Cancer Institute.
Jay Summer
Jay Summer is a health content writer and editor. She holds a B.S. in psychology and master's degrees in writing and public policy.
Lucy Bryan
Lucy Bryan is a writer and editor with more than a decade of experience in higher education. She holds a B. A. in journalism from the University of North Carolina at Chapel Hill and an M.F.A. in creative writing from Penn State University. In addition to writing in the domain of public health, she's also a fiction and nonfiction writer whose first book, In Between Places: A Memoir in Essays, debuted in June 2022. She lives on a homestead on Ohio's Appalachian Plateau, where she enjoys gardening, hiking with her kids, cooking with her husband, and napping with her cat.
Allyson Hoffman
Allyson is a freelance writer and editor as well as an educator based in Norway. She has a master's degree in creative writing and a certificate in professional and technical communication from the University of South Florida. She is a teaching assistant for Communication for Engineers at the Norwegian University of Science and Technology and was previously a Fulbright English teaching assistant grantee in Norway. Allyson is passionate about empowering people to take care of their health and get a good night's sleep.

Still have questions?
Sleep apnea products can be confusing. If you need individualized assistance, send us an email at [email protected] with your questions and we'll help find the best fit for you.